More about Boardman Kids Set from Didriksons
Award winning rain-set for kids!
Please not that Didriksons run a bit large in size. We recommend that you go down one size.
Specifications:
Material: Shell 100% PU exterior with polyester knit interior with 4way stretch.
Adjustable hood
Adjustable top
Chin guard
Detachable hood
Reflectors
Reinforced areas
Loop under the foot
Welded seams
Posted by Johan Renberg, 29-10-2014

Posted by Johan, 29-10-2014

Posted by Cecilia, 14-11-2013

Posted by linnea, 17-04-2013

Posted by Malin, 13-02-2013

Har köpt detta till min äldsta dotter och är riktigt nöjd! Kan verkligen rekommendera! Håller henne både torr och varm!

Posted by marie forslund, 04-02-2013

arbetar på förskola och tycker att dessa kläder är det absolut mest praktiska och hållbara utekläder man kan ha. har många års erfarenhet av dessa och köper nu dessa till mina barnbarn

Posted by Peter, 05-11-2012

Klockrent ställ - fanns det i vuxenstorlek skulle jag köpa ett till mig själv

Posted by Carina Hallberg, 04-11-2012

Suveränt uteställ nu på hösten. Med en fleecejacka eller ett underställ under så fryser man inte. Nu kan pojken min hoppa hur mycket som helst i pölar på förskolan utan att bli våt och kall. När för mycket sand samlats på setet så brukar vi spola av det med trädgårdsslangen.

Posted by Tove, 29-10-2012

Posted by Heidi, 22-10-2012

Bra kvalitet va ja o sonen än så länge märkt o de är varma o sitter bra.. Ett stort plus för den sk västen på byxorna. :))

Posted by Kattis, 18-10-2012

Superbra regnställ för alla blöta höst- o vinterdagar. Håller barnen varma och torra.

Posted by Anna, 13-10-2012

Kanonställ för vått, kallt väder. Byxorna är lite kluriga att få på eftersom fleecen fastnar i byxorna men med rätt teknik så går det också. Mkt nöjd.

Posted by Marianne, 07-09-2012

Svært bra regntøy, mykt og behagelig med god passform, det overgår alle andre regntøysett som før har vært brukt i barnehagen, så i dag kjøper jeg sett nr 2 for å alltid ha det klart, selv om ett av settene må vaskes!

Bästa "dagisplagget" någonsin.. fungerar hela vintern igenom om de är mild vinter med mycket slask. Rejäla storlekar som gör att användningstiden kan bli upp till 2 år.. Rekommenderar till alla med förskolebarn..

Posted by Lisa, 23-08-2012

Jättefint set! Kanske lite stort till en kille som är nästan 90 cm lång, men eftersom han ska ha det även till våren 2013, så vore det dumt att köpa stl. 80! Skulle själv faktiskt vilja ha något liknade! Så mjukt! Kommer att bli perfekt till förskolan och till bus här hemma inom kort! http://skargardsmamman.blogg.se/2012/august/forskolelista.html

Posted by Rikke, 16-08-2012

Har lige modtaget et sæt til min lille søn på 2 år og det er super lækkert. Kvaliteten er i top og jeg elsker, at der både er lynlås og knapper i jakken. Min søn synes også det er rigtig dejligt, at have på - nok fordi det er så blødt indvendigt.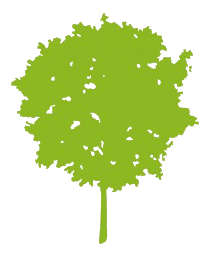 "Vi jobbar hela tiden med etik- och miljöansvaret och har märkt ett ökande intresse för miljöfrågorna hos våra kunder."

Johanna Westbom, CSR-koordinator, Didriksons

Miljö: Försöker göra så lite påverkan på miljö och hälsa som möjligt. Jobbar kontinuerligt med materialleverantörerna för att minska mängden och substituera bort mer miljö- och hälsoskadliga kemikalier redan i processen Jobbar t.ex. med att byta ut fluorimpregnering och har redan gjort det på en stor del av barnkläderna och regnkläderna. Transporten sker i högsta möjliga utsträckning med båt från Kina. Är medlemmar i STWI (Swedish Textile Water Initiative), en branschorganisation för hållbart vattenanvändande i textil- och läderindustrin, och Kemikaliegruppen, en kunskapsplattform för att hjälpa medlemsföretagen att vara uppdaterade inom kemikalieområdet.

Återvinning: Använder microfleece som består av 30% återvunnen polyester. Har även plagg med yttertyg och laminat i polyester för enklare återvinning. Har i dagsläget ingen insamling av plagg för att återvinna och tillverka nya produkter, utan tar till vara på plagg som kommer tillbaka och är användbara och skickar dem till hjälporganisationer.

Djur: Har i dagsläget valt att inte jobba med dun eller riktig päls, utan använder olika polyesterfyllningar och pälsimitationer istället.

Etik: Har en Code of conduct som leverantörerna måste följa, alla leverantörer besöks vid ett flertal tillfällen per år. Jobbar även med socialt ansvar lokalt genom att t.ex. ta emot praktikanter från skolor i staden Borås där Didriksons ligger.