More about Boardman Kids Set from Didriksons
Award winning rain-set for kids!
Please not that Didriksons run a bit large in size. We recommend that you go down one size.
Specifications:
Material: Shell 100% PU exterior with polyester knit interior with 4way stretch.
Adjustable hood
Adjustable top
Chin guard
Detachable hood
Reflectors
Reinforced areas
Loop under the foot
Welded seams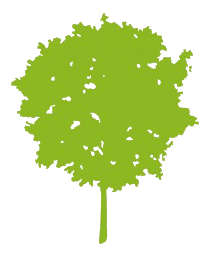 "Vi jobbar hela tiden med etik- och miljöansvaret och har märkt ett ökande intresse för miljöfrågorna hos våra kunder."

Johanna Westbom, CSR-koordinator, Didriksons

Miljö: Försöker göra så lite påverkan på miljö och hälsa som möjligt. Jobbar kontinuerligt med materialleverantörerna för att minska mängden och substituera bort mer miljö- och hälsoskadliga kemikalier redan i processen Jobbar t.ex. med att byta ut fluorimpregnering och har redan gjort det på en stor del av barnkläderna och regnkläderna. Transporten sker i högsta möjliga utsträckning med båt från Kina. Är medlemmar i STWI (Swedish Textile Water Initiative), en branschorganisation för hållbart vattenanvändande i textil- och läderindustrin, och Kemikaliegruppen, en kunskapsplattform för att hjälpa medlemsföretagen att vara uppdaterade inom kemikalieområdet.

Återvinning: Använder microfleece som består av 30% återvunnen polyester. Har även plagg med yttertyg och laminat i polyester för enklare återvinning. Har i dagsläget ingen insamling av plagg för att återvinna och tillverka nya produkter, utan tar till vara på plagg som kommer tillbaka och är användbara och skickar dem till hjälporganisationer.

Djur: Har i dagsläget valt att inte jobba med dun eller riktig päls, utan använder olika polyesterfyllningar och pälsimitationer istället.

Etik: Har en Code of conduct som leverantörerna måste följa, alla leverantörer besöks vid ett flertal tillfällen per år. Jobbar även med socialt ansvar lokalt genom att t.ex. ta emot praktikanter från skolor i staden Borås där Didriksons ligger.