More about Greta Women's Parka from Didriksons
Specifications for Didriksons Greta Women's Parka:
Brushed inside
Full upper body cover
High Loft padding >180 g/m² main padding
Waterproof (all seams taped)
2 directions adjustable hood
2way frontzip
Adjustable cuff
Adjustable hem
Adjustable waist
Chin guard
Detach synthetic fur
Extra protective peak
Fixed hood
Inside elastic cuffs
Media prepared
Multiple inner pockets
Zipper with cover at front
Fabric: Shell 75% Cotton, 25% Nylon Weave 2layer coating, WR finish
Padding: 100% polyester
Posted by Bettina, 05-02-2014

Jacke entspricht der Beschreibung, bin zufrieden, Kaufabwicklung auf Rechnung völlig unproblematisch. Leider ist die Jacke relativ schwer, aber dafür gut warm!

Posted by Claudia Obrocki, 21-01-2014

Ware von guter Qualität. Problemlose Abwicklung! Alles bestens!

Posted by manuela, 26-11-2013

ein toller Parka,anziehen und wohlfühlen,schneller Versand,bei Bedarf würd ich sofort wieder bei Outnorth bestellen.

Posted by Kerstin Johansson, 24-11-2013

En jätteskön och snygg vinterparkas. Saknar dock en liten ficka fram på bröstet med blixtlås.

Posted by Annette, 22-11-2013

Härlig vinterjacka med päls i huvan och ryggpartiet. Sitter snyggt utan att vara klumpig och bra längd.Enda minus är att fickorna är i minsta laget, annars en toppenjacka.

Posted by Guido Königstein, 29-10-2013

Die Abwicklung, d.h. Bestellung und Lieferung (Lieferzeit) hat einwandfrei funktioniert. Die Ware war gut verpackt. Bei Bedarf werden wir gerne wieder bei Ihnen bestellen.

Posted by Nina, 29-10-2013

Den bästa vinterjacka jag köpt. Bor man vid havet med blåst och regn som kommer från alla håll är denna jackan den rätta. Och man kan känna sig snyggt klädd, samtidigt ha kläder efter väder. Har köpt Didriksons förut och är alltid nöjd med deras produkter.

Posted by Line Mikkelsen, 28-10-2013

Kunne tenkt meg at stoffet var ørlite "glattere", litt i overkant soft

Posted by Silke Härtel, 19-10-2013

Ein toller eleganter und sportlicher Mantel mit einem extrem hohen Wärme-Level...das spürt man bereits nach wenigen Minuten. Mit diesem Teil kann einem der Winter kaum etwas anhaben. Darüber hinaus ist der Mantel sehr aufwändig und hochwertig verarbeitet. Das Preis-Leistungs-Verhältnis geht absolut in Ordnung (auch wenn er natürlich nicht so ganz günstig ist...) Überragend ist allerdings der Tragekomfort, - denn obwohl der Mantel so gut gegen die Kälte und Nässe schützt, ist er dünn und leicht und trägt nicht auf wie eine Daunen-Decke.
| | | | | | | | |
| --- | --- | --- | --- | --- | --- | --- | --- |
| Sizes | 34 | 36 | 38 | 40 | 42 | 44 | 46 |
| Byst/chest cm | 78-81 | 82-85 | 86-89 | 90-93 | 94-97 | 98-101 | 102-106 |
| Midja/waist cm | 62-66 | 67-69 | 70-73 | 74-77 | 78-81 | 82-85 | 86-91 |
| Stuss/seat cm | 88-91 | 92-95 | 96-98 | 99-101 | 102-104 | 105-107 | 108-111 |
| Innerbenlängd/inseam cm | 77 | 78 | 79 | 80 | 81 | 82 | 83 |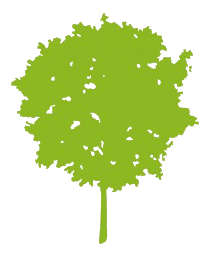 "Vi jobbar hela tiden med etik- och miljöansvaret och har märkt ett ökande intresse för miljöfrågorna hos våra kunder."

Johanna Westbom, CSR-koordinator, Didriksons

Miljö: Försöker göra så lite påverkan på miljö och hälsa som möjligt. Jobbar kontinuerligt med materialleverantörerna för att minska mängden och substituera bort mer miljö- och hälsoskadliga kemikalier redan i processen Jobbar t.ex. med att byta ut fluorimpregnering och har redan gjort det på en stor del av barnkläderna och regnkläderna. Transporten sker i högsta möjliga utsträckning med båt från Kina. Är medlemmar i STWI (Swedish Textile Water Initiative), en branschorganisation för hållbart vattenanvändande i textil- och läderindustrin, och Kemikaliegruppen, en kunskapsplattform för att hjälpa medlemsföretagen att vara uppdaterade inom kemikalieområdet.

Återvinning: Använder microfleece som består av 30% återvunnen polyester. Har även plagg med yttertyg och laminat i polyester för enklare återvinning. Har i dagsläget ingen insamling av plagg för att återvinna och tillverka nya produkter, utan tar till vara på plagg som kommer tillbaka och är användbara och skickar dem till hjälporganisationer.

Djur: Har i dagsläget valt att inte jobba med dun eller riktig päls, utan använder olika polyesterfyllningar och pälsimitationer istället.

Etik: Har en Code of conduct som leverantörerna måste följa, alla leverantörer besöks vid ett flertal tillfällen per år. Jobbar även med socialt ansvar lokalt genom att t.ex. ta emot praktikanter från skolor i staden Borås där Didriksons ligger.