More about Oxo Q 70 from Haglöfs
OXO Q 70 Specifications:
InstantTM Adjustable System. Quick and easy adjustable shoulder harness system for tuning the torso length.
Gender specific men's back-panel, shoulder harness and hipbelt.
Load-distributing framework with contoured head space.
HDPE frame-sheet with single 6061 aluminium stay.
High loft lumbar-pad with ventilating dual density foams.
Haglöfs unique side panel Flex-PocketTM with dual compression straps and water resistant zippers.
Front pocket in stretch woven fabric.
Large front panel zip-opening for easy access to main compartment.
Double wand pockets.
Angled water bottle holders with finger guide loops for easy restoring of drinking bottles.
Divider in main compartment.
Sleeping bag compartment with internal compression straps.
Floating/detachable top-lid with double pockets and water resistant zipper.
Dual ice-axe loops and shaft retrievers.
Fully seam taped rain-cover in separate bottom compartment.
Lashing points for sleeping pad on front panel.
Spindrift collar with Haglöfs unique 1-MotionTM opening system.
Size: approx 70 litres.
Weight: 2550 g
Posted by Maria, 02-07-2013

Perfekta ryggsäcken vad gäller smarta fack och detaljer. Blev dock retur då jag tyckte att avbärarbältet var gräsligt hårt och oskönt. Gjorde ont i höfterna bara att testa väskan en liten stund.

Posted by Alice, 23-02-2012

Testade denna modell fast i 50 liters och jag tyckte den satt väldigt bra uppe vid axlarna jämfört med unisexmodellerna men däremot var höftbanden jättekorta! Och hårda. Känns konstigt på en damryggsäck där det borde vara tvärtom, för de skar verkligen in i höfterna. Kanske att de mjuknar om man använder den länge men jag kunde inte ens gå runt med den i 15 minuter för det gjorde så ont, hur jag än justerade den. Passar nog någon som inte är smal bättre :) Testade med ca 10 kg packning. I övrigt bra modell med många fack, elastisk frontficka, sidofickor för vattenflaska/etc och bra kompressionsremmar, känns rejäl. 50 L vägde 2,5 kg så det är ju ingen direkt skillnad för 20 liter mer!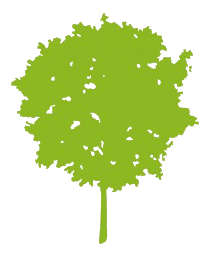 "Take care är Haglöfs payoff för etik och miljö; för ett företag ska ta ansvar i alla led. För Haglöfs innebär det vad vi kallar hållbarhet."
Lennart Ekberg, Director of Sustainability, Haglöfs

Miljö: Målet är att 80 % av alla kläder Haglöfs produkter ska vara Bluesign-godkända år 2015 (2012 är det mästan 40 %), och 50 % av hårdvarorna. Målet är att sluta använda fluorkarboner som impregnering, men hittills har man inte hittat ett bra alternativ. För att hitta alternativ samarbetar Haglöfs med forskare. Tills vidare har man gått över från c8 till c6 som är betydligt mindre miljöbelastande. Haglöfs håller på att fasa ut antibakteriella medel i underställ och T-shirts. Våren 2014 ska de antibakteriella medlen vara borta i alla Haglöfs-plagg. Alla tjänstebilar är miljöbilar.

Återvinning: Haglöfs jobbar med Reuse, för att sakerna ska användas så mycket det går! En stor del av materialet som används i Haglöfs kläder och produkter är återvunnet. Swap Stories är ett praktiskt exempel på re-use istället för recycle. Många har Haglöfs-grejer hemma som inte används, och alla prylar har en historia. Berätta din pryls historia och lämna in den på Haglöfs Brand store och få 20 % rabatt på en ny produkt. Sakerna säljs på hemsidan och förtjänsten går antingen till de fattiga romerna i Åredalen i Rumänien eller till Vi-skogen, och gensvaret har varit stort från kunderna. Redan första månaden kom 10.000:- in till projekten! Djur: All ull är mulesing-fri. Haglöfs har ett system för downtracking; att med en nummerserie som finns isydd i samtliga dunprodukter kunna spåra dunets ursprung. Dunet är alltså en biprodukt till köttproduktion och garanterat icke-levandeplockning.

Etik: Jobbar med Fair Wear Foundation som gör kontroller ute på fabrikerna. 60% av fabrikerna har kontrollerats, och arbetet fortgår.